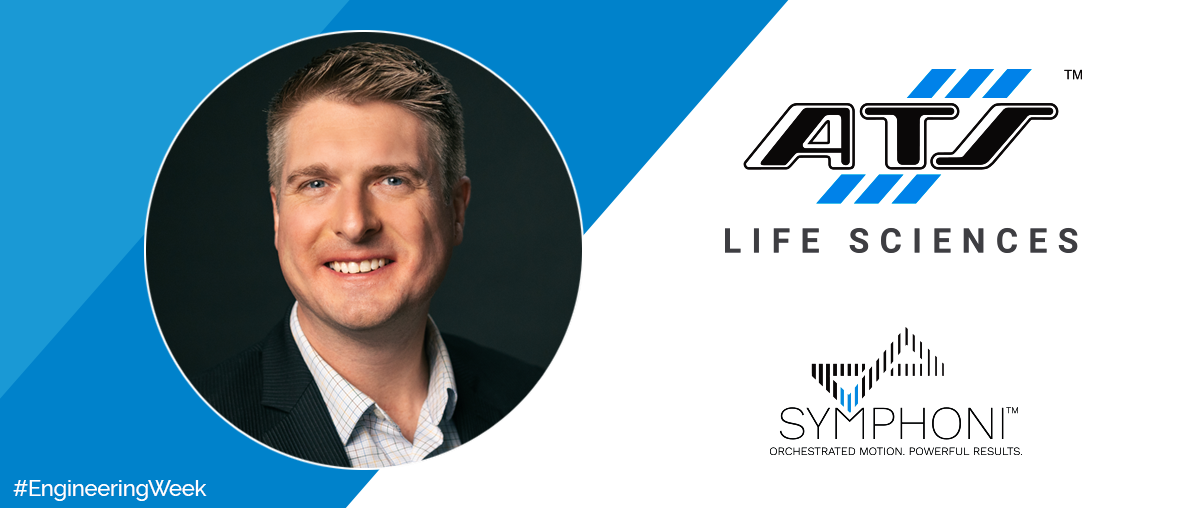 #EngineeringWeek is always a big deal for us at ATS. This year, we chatted with three ATS engineers about how they got started, what makes their career fun and engaging, and what they're working on now. Check out our previous conversations with Hang Tran and Blair de Verteuil.
We end our week with our final showcase with Greg Debus, Team Lead in the Applications Department at ATS. Greg talks about the value of working with customers and the incredible feeling of taking an idea from whiteboard inception to machine-driven reality.
To hear his story, click on the 'play' button.

BUT REALLY, THE FUN PART IS WATHING SYMPHONI RUN!
"Hello, my name is Greg Debus, and I'm a team lead in our Applications department, and I have a particular focus on our Symphoni platform.
For those that don't know, our team works directly with the customer and the ATS sales team to develop automated solutions for customer's applications.
Our Applications team works with the customer and with our sales team to develop solutions for automation for our customers.
Personally, what I like best about Applications is having a chance to be there at the beginning as the idea begins to take shape during concepting and then seeing it all come to fruition as a project. Looking back at the completion of a project, and understanding how things evolved, is quite interesting.
It's quite something to see how the project team brings a concept to life.
KNOWING THAT YOU CAN TAKE THE SYMPHONI PLATFORM AND REDEPLOY IT FOR ADDITIONAL PROJECTS IS REALLY SOMETHING OUTSTANDING.
What makes Symphoni exciting is the speed, which is a function of its efficiency, as well as the flexibility. It's understanding that it's a great fit for an application, while at the same time realizing it's capable of being reconfigured to do something different. It's a really powerful platform.
But really, the fun part is watching it run!"
---
Want to learn more?