Find out why you
CAN HAVE IT ALL


In a Single, Scalable Platform!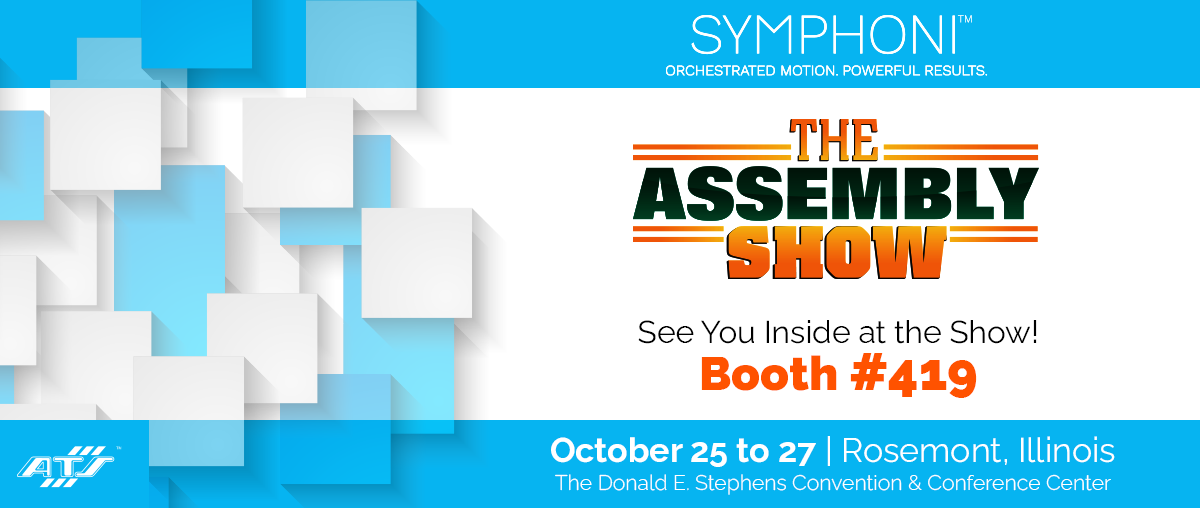 Stop by our booth to see SYMPHONI in action! Speak with one of our ATS team members to find out how this innovative assembly platform delivers the speed manufacturers need and the flexibility they crave from R&D to full production.

---
Interested in arranging a SYMPHONI DEMO at the show?
Contact Peng Cau, LS VP of Emerging Markets & Symphoni™, at pcau@atsautomation.com.
---
Want to see how SYMPHONI'S orchestrated motion produces the powerful results you seek in a high-performance digital assembly platform? Check out the links below to find out. We look forward to seeing you soon!